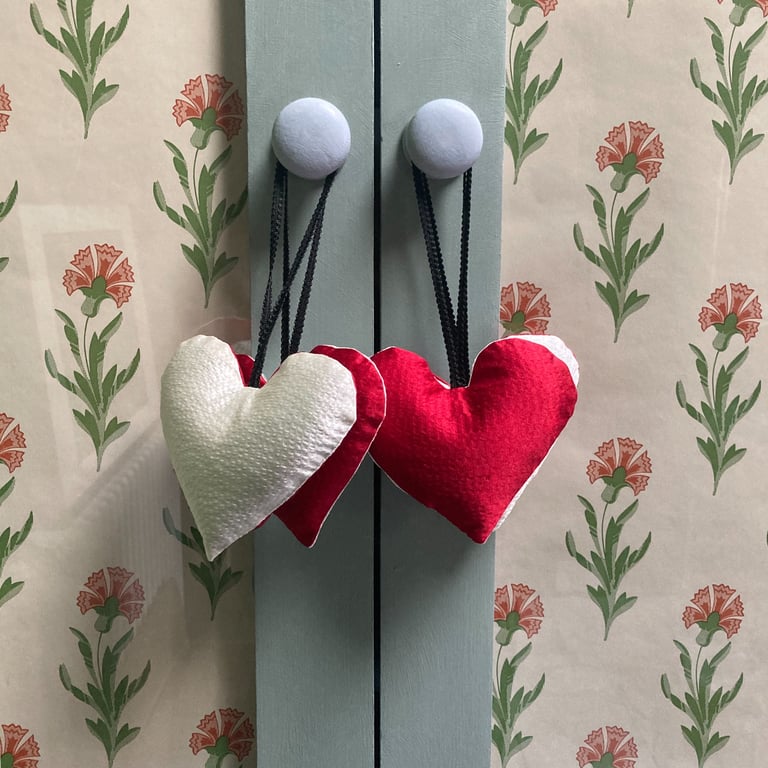 Lavender Silk Heart Ornament
A little love token for someone special, this ornament is made from pure silk fabric scraps and stuffed with English lavender.
Perfect for keeping in a wardrobe, hanging by the bed, tucking under a pillow. The scent is divine, and a little squeeze releases even more of it.
Red on the front, white on the back and trimmed with ribbon.
Measures approximately 9cm x 11cm.
100% silk filled with English lavender.
All orders are shipped 1st class with Royal Mail.